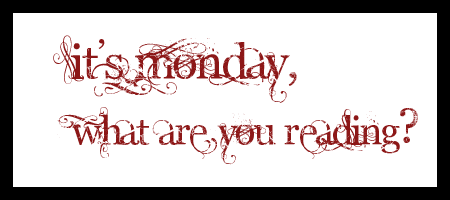 "IT'S MONDAY, WHAT ARE YOU READING?"
It's Monday! What are you reading? Is a weekly meme that's hosted by Book Journey, where all of us crazy book-nerds come together to talk about what we've read in the past week and what we plan on reading in the up-coming one. And the awesome thing about it, is you might find some great new reads to put on your "tbr" list, plus it's a great way of socializing and networking with your fellow book-dorks.
READ LAST WEEK
Wherever You Go
By Heather Davis
b&n
//
amazon
Published Date:
November 14, 2011
Publisher:
Harcourt Children's Books
Book Format:
Hardback; pp 320
Age Demographic:
Young Adult
Seventeen-year-old Holly Mullen has felt lost and lonely ever since her boyfriend, Rob, died in a tragic accident. The fact that she has to spend most of her free time caring for her little sister and Alzheimer's-stricken grandfather doesn't help. But Holly has no idea that as she goes about her days, Rob's ghost is watching over her. He isn't happy when he sees his best friend, Jason, reach out to help Holly with her grandfather—but as a ghost, he can do nothing to stop it. Is his best friend really falling for his girlfriend?

As Holly wonders whether to open her heart to Jason, the past comes back to haunt her. Her grandfather claims to be communicating with the ghost of Rob. Could the messages he has for Holly be real? And if so, how can the loved ones Rob left behind help his tortured soul make it to the other side?

Told from the perspectives of Holly, Jason, and Rob, Wherever You Go is a poignant story about making peace with the past, opening your heart to love, and finding the courage to move forward into the light.*Summary taken from Goodreads.
CURRENTLY READING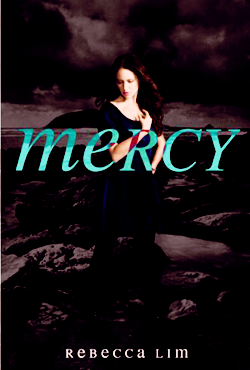 Mercy
By Rebecca Lim
b&n
//
amazon
Published Date:
May 17, 2011
Publisher:
Hyperion Book CH
Book Format:
Hardback; pp 288
Age Demographic:
Young Adult
An electric combination of angels, mystery and romance, MERCY is the first book in a major new paranormal series.

There's something very wrong with me. I can't remember who I am or how old I am, or even how I got here. All I know is that when I wake up, I could be any one. It is always this way. There's nothing I can keep with me that will stay. It's made me adaptable. I must always re-establish ties. I must tread carefully or give myself away. I must survive.

Mercy doesn't realise it yet, but as she journeys into the darkest places of the human soul, she discovers that she is one of the celestial host exiled with fallen angel, Lucifer. Now she must atone for taking his side. To find her own way back to heaven, Mercy must help a series of humans in crisis and keep the unwary from getting caught up in the games that angels play. Ultimately she must choose between her immortal companion, Lucifer, and a human boy who risks everything for her love.

*Summary taken from Goodreads.
PLAN TO READ
Between Here And Forever
By Elizabeth Scott
b&n
//
amazon
Published Date:
May 24, 2011
Publisher:
Simon Pulse
Book Format:
Hardback; pp 256
Age Demographic:
Young Adult
Abby accepted that she can't measure up to her beautiful, magnetic sister Tess a long time ago, and knows exactly what she is: Second best. Invisible.

Until the accident.

Now Tess is in a coma, and Abby's life is on hold. It may have been hard living with Tess, but it's nothing compared to living without her.

She's got a plan to bring Tess back though, involving the gorgeous and mysterious Eli, but then Abby learns something about Tess, something that was always there, but that she'd never seen.

Abby is about to find out that truth isn't always what you think it is, and that life holds more than she ever thought it could.

*Summary taken from Goodreads.
He's So Not Worth It
By Kieran Scott
b&n
//
amazon
Published Date:
June 7, 2011
Publisher:
S&S Children's Publishing
Book Format:
Hardback; pp 368
Age Demographic:
Young Adult
Ally Ryan, come on down to the Jersey Shore and forget your troubles!

Have you recently been humiliated in front of your friends and family at your former best friend's birthday party? Was your almost boyfriend partly responsible for that humiliation by withholding some vital information about where your estranged father is? Did you come home to find said estranged father sitting on your stoop?

If so, then it sounds like you could use a vacation! The Jersey Shore is the place to be. Your mother may be living with her boyfriend of only a few months, but at least the stunt Shannen pulled has put some of your friends back in your court. Even so, you're still angry and what better way to get over Jake than to blow off some steam with local guy, Cooper? People will hardly recognize your new attitude, but the old one wasn't getting you anywhere, so who cares!

Jake Graydon, an exciting opportunity is waiting for you in the service industry!

Are your grades so low your parents have grounded you for the summer? Did you the girl you really like unceremoniously leave you behind? Would you rather eat dirt than see your friends again? Then a job at the local coffee shop is just the ticket! Surprisingly, Ally's father is the new manager so you get to be reminded of her nearly every day. Maybe it's time to start flirting with your best friend's ex or even taking school a bit more seriously. Especially when you finally see Ally and she's hanging around with some loser and it's couldn't be more clear that she is over you.

Have a great summer!

*Summary taken from Goodreads.