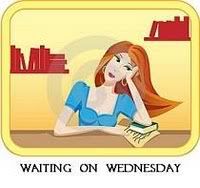 "Waiting On" Wednesday (or ya know WoW!) is a nifty little weekly event, hosted by the ever so lovely Jill at Breaking The Spine that puts the spotlight on various new and upcoming book releases that have become the"ohmigod! i gotta have this or i'll just die," eagerly anticipated.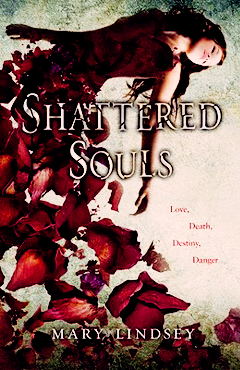 Shattered Souls
By Mary Lindsey
Release Date: December 8, 2011
goodreads // amazon
Lenzi hears voices. She also sees visions--gravestones, floods, a gorgeous guy with steel gray eyes. She knows she must be going crazy, just like her dad did. Her boyfriend, Zak, can't do anything to help, and the voices just keep getting louder, the visions more intense. But when Lenzi meets Alden, the boy from her dreams, everything makes sense.

Sort of.

He tells Lenzi that she's a reincarnated Speaker--someone who can talk to lost souls and help them move on--and that he has been her Protector for centuries. But instead of embracing her abilities, Lenzi struggles between her life as the girlfriend of a sexy musician and the life she is destined to lead with Alden. Yet time is running out; a malevolent spirit has been trying to destroy Lenzi for ages, and he will surely kill her if she doesn't make a decision soon.

Her choices are clear: Destiny or normalcy. Alden or Zak. Life or death.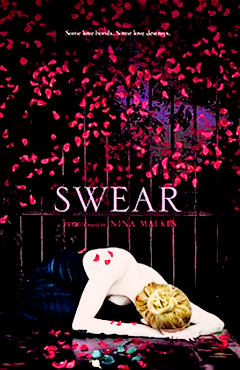 Swear
By Nina Malkin
Release Date: October 18, 2011
b&n // amazon
A promise broken.

A bond betrayed.

It's been six months since ghost-turned golem Sinclair Youngblood Powers confessed his love, stole Dice's heart, and disappeared from Swoon, perhaps from existence. Despite the hurt, Dice has been moving steadily toward ordinary. Dreams of Sin still plague and pleasure her sleep, and the mark of Sin's love remains on her skin, still sore.

But Dice has been throwing herself into music, finding solace in song and sometimes even in the arms of her band mate, Tosh. Life seems almost…normal. The last thing Dice wants is to mess with anything remotely supernatural. But when her best friend's boyfriend goes missing, Dice has no choice but to become very much involved. She knows that his disappearance was no accident, and it somehow has everything to do with Sin. Because Dice can feel it: Sin is back. And the promises and deceptions he left in his wake have returned to haunt him.

What do you do when an oath of devotion threatens to destroy the one you love?
Forever (Wolves of Mercy Falls)
By Maggie Stiefvater
Release Date: July 12, 2011
b&n // amazon
The thrilling conclusion to #1 bestselling Wolves of Mercy trilogy from Maggie Stievater

In Maggie Stiefvater's SHIVER, Grace and Sam found each other. In LINGER, they fought to be together. Now, in FOREVER, the stakes are even higher than before. Wolves are being hunted. Lives are being threatened. And love is harder and harder to hold on to as death comes closing in.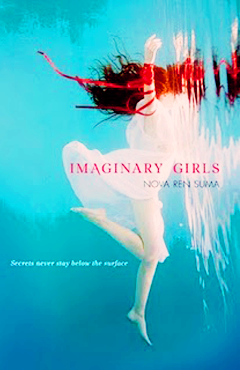 Imaginary Girls
By Nova Ren Suma
Release Date: June 14, 2011
b&n // amazon
Chloe's older sister, Ruby, is the girl everyone looks to and longs for, who can't be captured or caged. When a night with Ruby's friends goes horribly wrong and Chloe discovers the dead body of her classmate London Hayes left floating in the reservoir, Chloe is sent away from town and away from Ruby.
But Ruby will do anything to get her sister back, and when Chloe returns to town two years later, deadly surprises await. As Chloe flirts with the truth that Ruby has hidden deeply away, the fragile line between life and death is redrawn by the complex bonds of sisterhood.

With palpable drama and delicious craft, Nova Ren Suma bursts onto the YA scene with the story that everyone will be talking about.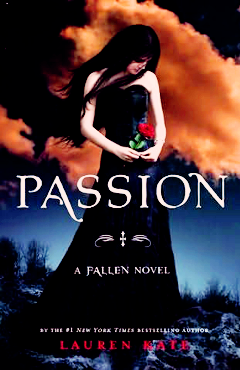 Passion
By Lauren Kate
Release Date: June 23, 2011
b&n // amazon
Before Luce and Daniel met at Sword & Cross, before they fought the Immortals, they had already lived many lives. And so Luce, desperate to unlock the curse that condemns their love, must revisit her past incarnations in order to understand her fate. Each century, each life, holds a different clue.

But Daniel is chasing her throughout the centuries before she has a chance to rewrite history.

How many deaths can one true love endure?

And can Luce and Daniel unlock their past in order to change their future?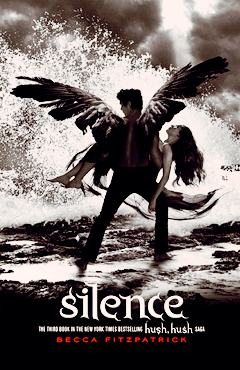 Silence
By Becca Fitzpatrick
Release Date: October 4, 2011
b&n // amazon
The noise between Patch and Nora is gone. They've overcome the secrets riddled in Patch's dark past, bridged two irreconcilable worlds, faced heart-wrenching tests of betrayal, loyalty and trust, and all for a love that will transcend the boundary between heaven and earth. Armed with nothing but their absolute faith in one another, Patch and Nora enter a desperate fight to stop a villain who holds the power to shatter everything they've worked for—and their love—forever.
Bloodlines
By Richelle Mead
Release Date: August 23, 2011
b&n // amazon
The first book in Richelle Mead's brand-new teen fiction series—set in the same world as Vampire Academy.

When alchemist Sydney is ordered into hiding to protect the life of Moroi princess Jill Dragomir, the last place she expects to be sent is a human private school in Palm Springs, California. But at their new school, the drama is only just beginning.

Populated with new faces as well as familiar ones, Bloodlines explores all the friendship, romance, battles and betrayals that made the #1 New York Times bestselling Vampire Academy series so addictive—this time in a part-vampire, part-human setting where the stakes are even higher and everyone's out for blood.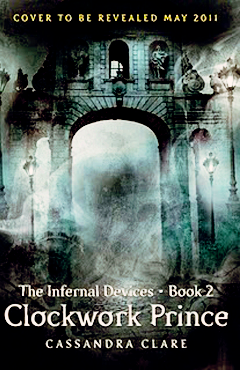 The Clockwork Prince
By Cassandra Clare
Release Date: December 6, 2011
goodreads // amazon
In Clockwork Prince, with Mortmain vanished and the clock counting down on how long Charlotte can keep control of the Institute away from Benedict Lightwood, Will, Jem and Tessa must dig into Mortmain's past to predict what he will do in the future.

But secrets about Mortmain aren't all they find buried — Tessa begins to uncover the truth about her own birth, and the ghosts of Will's past return to haunt him. As Tessa grows closer to Jem, and Will is driven further toward the brink of madness by jealousy and guilt, will they discover the truth in time to halt the next phase of Mortmain's evil plan?
Crossed
By Ally Condie
Release Date: November 1, 2011
b&n // amazon
In search of a future that may not exist and faced with the decision of who to share it with, Cassia journeys to the Outer Provinces in pursuit of Ky — taken by the Society to his certain death — only to find that he has escaped, leaving a series of clues in his wake.

Cassia's quest leads her to question much of what she holds dear, even as she finds glimmers of a different life across the border. But as Cassia nears resolve and certainty about her future with Ky, an invitation for rebellion, an unexpected betrayal, and a surprise visit from Xander — who may hold the key to the uprising and, still, to Cassia's heart — change the game once again. Nothing is as expected on the edge of Society, where crosses and double crosses make the path more twisted than ever.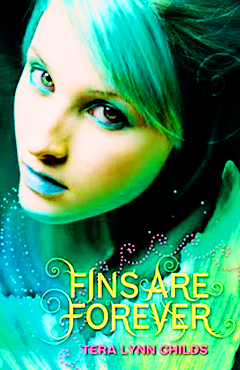 Fins Are Forever
By Tera Lynn Childs
Release Date: June 28, 2011
goodreads // amazon
On Lily Sanderson's eighteenth birthday she'll become just a girl—still a mer girl, true, but signing the renunciation paperwork will ink Princess Waterlily of Thalassinia out of existence. That leaves plain old Lily living on land, dating the boy she loves, and trying to master this being human thing once and for all.

Now that Lily and Quince are together, mer-bond or not, she's almost content to give up her place in the royal succession of Thalassinia. But just when she thinks she has everything figured out, Lily's father sends a certain whirlpool-stirring cousin to stay with her on land. What did Doe do to get herself exiled from Thalassinia and stuck in terraped form, when everyone knows how much she hates humans? And why why why is she batting her eyelashes at Lily's former crush, Brody?

The seafoam on the surf comes when a merboy from Lily's past shows up. Tellin asks Lily for something that clouds her view of the horizon. There's a future with Quince on land, her loyalty to the kingdom in the sea, and Lily tossing on the waves in the middle. Will she find a way to reconcile her love, her duty, and her dreams?
I know this a pretty GIGANAMOUS WOW list, but these are all of the books that I've been craving and dying and waiting for and it didn't feel right to leave one of them out. So, I went ahead and put them all in here.