❝YA AUTHOR'S APPRECIATION FEATURING❞

SARAH DESSEN

©AMANDA @ HIPPIES, BEAUTY, AND BOOKS. OH MY!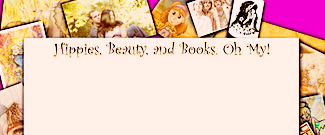 I've always been a reader my whole life. When I was little I would read just about everything I could get my hands on, and this habit continued to grow as I got older. However, there was a period in my teenager years where I stopped reading all together.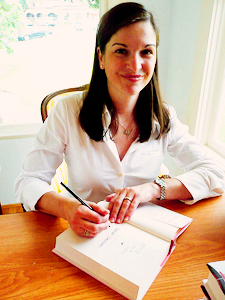 My parents were getting a divorce, my best friend had passed away from Cancer, and my family didn't have much money. I grew on a reservation (I'm Native American) and we didn't have a library. Times were tough, but there was Sarah Dessen. I discovered her book, Someone Like You, when I was 15 years old at a friend's house in the summer before I turned 16. I stayed up the whole night reading it and fell in love. It made me laugh, it made me cry, but most of all, it made me feel better.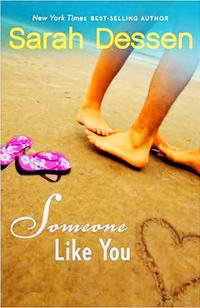 I had lost my way with reading, but Sarah's books brought me back and literally changed my life. I saved up enough money to buy all of her books by doing odd jobs for our neighbors and our community. Those books were well worn and I still have all of them. Occasionally, I will pick them up and re-read. They are the only books in my now vast collection that I can still remember exactly where I was and what I was doing when I first read them.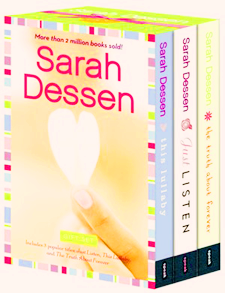 There is a reason why Sarah Dessen's books are hugely popular with teens as well as adults. Her books are magical and they speak to you when you read them. Her characters and the scenarios they go through anyone can relate to and are largely realistic. But, the best characteristic of all is that there is always hope in every single novel. When I was going through those dark times, I found the hope in the pages of that first book and held on to it. I'll never forget the feeling it gave me. Her books have changed the way I will read forever. I may be 26 now, but I'll read her books for as long as she continues to write them.

If by chance Sarah ever stumbles across this post, thank you for being such an incredible person and an amazing writer!