❝YA AUTHOR'S APPRECIATION FEATURING❞

KIERSTEN WHITE

By NATASHA @ PRIMROSE MUSINGS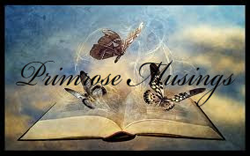 Hi, I'm Natasha from Primrose Musings. I have always love to read books since I was very young and I'm so fortunate to be able to share that love with my beloved sister. It is ironic that so many people expect me to read serious non-fiction because of my job and the fact that they thought of me as a very non nonsense person but really the truth is I just love to read imaginative stories that made my mind wander to strange places and get lost in the pages of a book. And the fact that my favourite genre is actually fantasy is actually surprising to many people.

It is actually by chance that I stumbled upon Paranormalcy by Kiersten White. After reading so many dark fantasy books, I needed something refreshing and out of the ordinary. I was browsing through my favourite bookstore one day and was attracted to the beautiful cover. And I'm so glad that the story is as intriguing and exciting as the cover!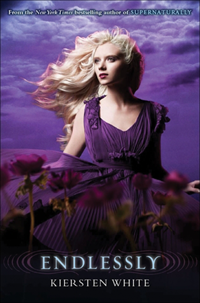 I was simply delighted to find a book that is totally unlike the other YA fantasy books out there. The world created by Kiersten is fun, bubbly and at the same time the fantasy elements and mystery totally hooked me. Fantasy has never been this fun before. Believe me! It was such a gem. I became an immediate fan of hers from then on and I even pre-ordered the second book; Supernaturally just because I knew it's going to take some months for new releases to arrived in my country.

I just love that the paranormals in Kiersten's books are not the stereo typical ones. Where werewolves and vampires can actually work with each other; provided that they are domesticated of course and where a mermaid can actually use a computer underwater. How cool is that? And Evie; the MC of the book is totally adorable with her pink taser. It made me want one too. Honestly, I've never encountered a fantasy book that is funny as this.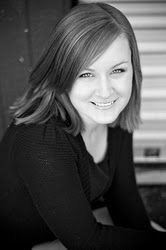 Her imagination knows no bounds and I have an inkling that she has a big sense of humour just by reading her blog. I'm always recommending the Paranormalcy series to everyone and even forced my best friend to read it and afterwards she fell in love with it too. And I don't really mind if other people are saying how it's very light reading and total fluff because I think that we do need something to perk us up once in a while. (And I totally whacked my husband's head with my shiny new hardback of Supernaturally just because he made fun of my taste in books). So as I waited impatiently for the last book in the Paranormalcy series; Endlessly to come out next July, I would really like to extend a great virtual hug to Kiersten White for changing my view about YA fantasy books and making it so much fun again!