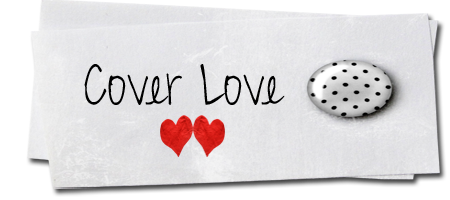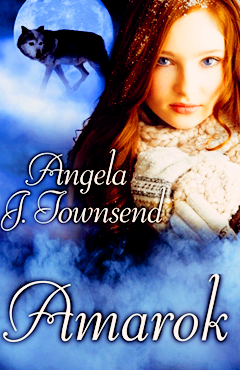 Amarok by Angela J. Townsend
Expected Publication: November 2012
Angela Townsend @ Spencer Hill Press
|
Twitter
|
Goodreads
Emma's life has been hell since she moved from sunny California to a remote Alaskan town. Abandoned by her father and living with the guilt of causing her mother's death, she makes a desperate dash for freedom from her abusive stepfather. But when her car skids off the icy road, her planned escape leads to further captivity in a world beyond her imagining.

Dragged across the tundra by an evil mountain man and his enormous black wolf, she learns that love can be found in the most unexpected places. Amarok, as she's nicknamed the wolf, is a young man from the gold-rush era enslaved by an ancient shaman. Emma's gentle touch and kind heart win his love and devotion. When a vicious madman—trapped in bear form by the same Shaman—attacks the travelers and injures Amarok, Emma must find the strength to face her fears and free the wolf she's come to love. But that means she must face down the evil shaman, a Siberian mammoth hunter from the ice age, and he has no intention of giving up his power to her.

*Summary taken from Goodreads.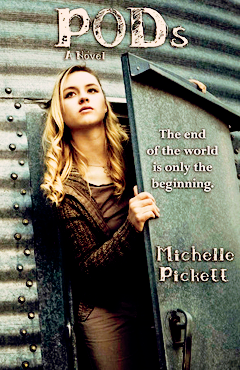 POD's by Michelle Pickett
Expected Publication: Coming in 2013
Michelle Pickett
|
Blog
|
Twitter
|
Facebook
|
Goodreads
Seventeen-year-old Eva is a chosen one. Chosen to live, while others meet a swift and painful death from an incurable virus so lethal, a person is dead within days of symptoms emerging. In the POD system, a series of underground habitats built by the government, she waits with the other chosen for the deadly virus to claim those above. Separated from family and friends, it's in the PODs she meets David. And while true love might not conquer all, it's a balm for the broken soul.

After a year, scientists believe the population has died, and without living hosts, so has the virus. That's the theory, anyway. But when the PODs are opened, survivors find the surface holds a vicious secret. The virus mutated, infecting those left top-side and creating... monsters.

Eva and David hide from the infected in the abandoned PODs. Together they try to build a life--a new beginning. But the infected follow and are relentless in their attacks. Leaving Eva and David to fight for survival, and pray for a cure.

*Summary taken from Goodreads.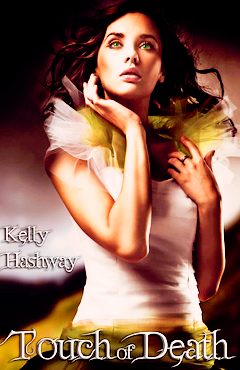 Touch Of Death by Kelly Hashway
Expected Publication: Coming in 2013
Kelly Hashway
|
Blog
|
Twitter
|
Facebook
|
Goodreads
Jodi Marshall isn't sure how she went from normal teenager to walking disaster. One minute she's in her junior year of high school, spending time with her amazing boyfriend and her best friend. The next she's being stalked by some guy no one seems to know.

After the stranger, Alex, reveals himself, Jodi learns he's not a normal teenager and neither is she. With a kiss that kills and a touch that brings the dead back to life, Jodi discovers she's part of a branch of necromancers born under the 13th sign of the zodiac, Ophiuchus. A branch of necromancers that are descendents of Medusa. A branch of necromancers with poisoned blood writhing in their veins.

Jodi's deadly to the living and even more deadly to the deceased. She has to leave her old, normal life behind before she hurts the people she loves. As if that isn't difficult enough, Jodi discovers she's the chosen one who has to save the rest of her kind from perishing at the hands of Hades. If she can't figure out how to control her power, history will repeat itself, and her race will become extinct.

*Summary taken from Goodreads.
Suz Thinks Overall: I'm incredibly super excited for all three of these books to be released. I can't wait to get my hands on them and gobble them all up, since they look like they're to be absolutely amazing reads. They're all so interesting and full of wonder and mystery and wonderful mythology and dark tempered with light. Spencer Hill Press is rapidly turning into one of my favorite publishers.