TOP TEN TUESDAY: APRIL 3, 2012

TOP TEN TO READ IN ONE DAY
Top Ten Tuesday is a meme that was created by The Broke and The Bookish. Each week there will be a new topic and a linky, for you to share your lists with everyone one else.
This week's topic is "top ten books to read in a day."



We all have those books that we can easily curl up with on a rainy day, get comfy, and spend the rest of the day lost inside the pages of our favorite stories. It doesn't matter whether they're fairytale retellings, dystopian, or contemporaries - they're still books that are fascinating enough to capture our attention and keep us on the edge of our seats unwilling and not wanting to put them down until we've finished them completely. These are just a few of my favorites.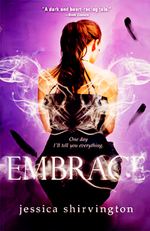 Embrace by Jessica Shirvington.



From the moment I started this book, I WAS HOOKED, and couldn't put it down. It was such a fascinating original spin on angel mythology, filled with so many kickass characters and awesome storyarc's. || review



Devil's Kiss by Sarwat Chadda.



This was such a fascinating book, it was easy to gobble up from the moment I started it. It has a lot of gripping action, mythology, politics, and some truly fantastic characters. Towards the end of this book, I just did not want to put it down. It was that compelling.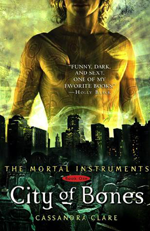 City of Bones by Cassandra Clare.



This book was such an amazing find, I knew the second I turned it over in my hands and saw that it said, "fans of Buffy would love this" that I would ABSOLUTELY DEVOUR this like it was the last book I'd ever be able to possibly get my hands on. Seriously, if you haven't read this series yet, what the heck are you waiting for?!



Never Let Me Go by Kazuo Ishiguro



Oh my gosh! This book is such an emotionally compelling, extraodinary beautiful tale of love and friendship from the beginning until the end. It's full of dark haunting mystery, hidden secrets, and amazingly developed characters. This book had me so emotional, but it was so good that I couldn't stop reading it. There's so much tension and heartbreak and overwhelming love in the face of overwhelming odds. It's really just the perfect book to curl up with and spend the day reading.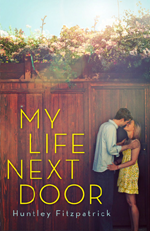 My Life Next Door by Huntley Fitzpatrick.



This was such a sweet, endearing story. It had just the right amount of heartache and happiness, plus some sweet character's too. Plus, Huntley did such a fantastic job of writing the character's in such a realistic way that they were easy to connect with. It's just a really incredibly cute read and so easy to curl up with.



Bright Young Things series by Anna Godbersen.



Cheating a little bit I know, since it was on my last Top Ten Tuesday, but I really loved this book. It was just written in such a splendid way, full of entrancing vibrancy and wonderful richly developed character's that I just really was not able to put it down until I had finished it in one sitting.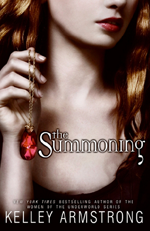 The Summoning by Kelley Armstrong.



This book is EPIC in every way possible and extremely hard to put down once you've started reading it. It just has this way of drawing you in and keeping you so engaged that you won't even realize the time has passed.



A Touch Mortal by Leah Clifford.



I literally could not put this book down, it was just so intriguing and I was afraid that I would miss out on something if I did. It's just really that good and it has such an original flare to it, plus some kickass characters too. || review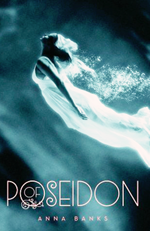 Of Poseidon by Anna Banks.



This was such a light-hearted breezy read that it just sparkled to live with vivid imagery and wonderful sweet fun and cute moments. It had some awesome witty dialouge and a swoon worthy male lead that sort of met his match in the most perfect realistic female heroine in ya fiction. I just sort of gobbled this story up without realizing it and really enjoyed it. || review



Illuminate by Aimee Agresti.



I absolutely fell in love with this story. There's so much mystery, intrigue, and wonderful plot arc's to keep you turning the pages never wanting it to end. || review
What are your top ten reads in a day?