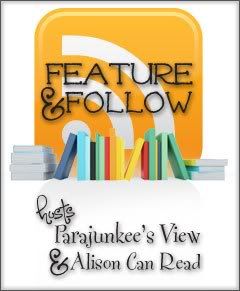 Happy Follow and Feature, everyone! The long and short of it, life is crazy and reading is my life, basically. Go visit Parajunkee's View or Allison Can Read, to get the details on how to follow and have fun with everyone else. It's all about meeting new people, finding new blogs to follow, and basically just having a lot of fun.



This week the two awesome features are The Romanceaholic and The Talking TeacupThese two bloggers are just as awesomesauce as their blogs, so definitely show them some love! :D






THE QUESTION OF THE WEEK





Have you ever bought a book BECAUSE of a bad review?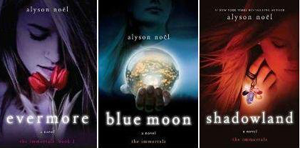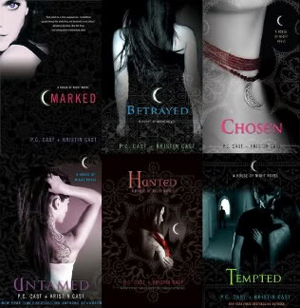 About a year ago, I was shopping around my local bookstore and noticed that they were having a pretty awesome sale. On the bargain table, I saw the first six books (five in hardback and one in paperback) for the House of Night series on sale for really cheap, plus they were buy two and get one free. I instantly nabbed them up along with the next three books that were in The Immortal series by Alyson Noel, which were also hardback and on sale for like $4 bucks a piece like the HoN series. I know that I'm probably in the minority, despite the fact that some find Alyson Noel's writing thoroughly disenchanting but I actually kind of like her. While The Immortal series isn't the greatest written supernatural ya series out there, it's certainly NOT the absolute worst either. The same pretty much goes for the HoN series, even though a part of me sort of feels like it's never going to end - it has to at some point doesn't it?! lol.

I guess I just don't understand why some are so quick to harshly judge, especially when Alyson Noel has written other books (contemporary ya) such as Forever Summer, Saving Zoe, Cruel Summer, and Laguna Cove just to name a few and those books were actually pretty good once you get into them. Actually, I think they're some great summer reads to dig into on those days that are too hot to spend outside and all you want to do is curl up underneath the AC and read. Plus, her Riley Bloom series is just as enchanting as it can be. Sometimes I think, that Riley was her best character to ever come out of the The Immortal series and that's saying a lot, since she was just a bit part character and the sister to the main protagonist who got her own spin-off.

Not to mention that P.C. Cast has written a great ya series, Parthalon that I've actually enjoyed quite a bit even though I've only read the first book in that series so far. I have really enjoyed reading Elphame's Choice. There's some wonderful enchanting magic and mythical folklore in between these pages. My whole point is, that just because a book gets a bad review here or there, or you end up reading a book by a particular author that you don't care for - please don't just assume that all of their books are thoroughly disenchanting or their writing is off and not worth giving another one of their books a chance.




What books have you read, despite a bad review?







❝Hopping Through?!❞