Press Release
4th April 2012 ~ For Immediate Release
Strange Chemistry Signs Julianna Scott and Laura Lam for Two Books Apiece
Strange Chemistry, the YA imprint of Angry Robot Books, is delighted to announce the signing of two more fantastic YA authors for 2013: Julianna Scott and Laura Lam.

Julianna Scott has been signed for a two-book deal - negotiated by Strange Chemistry's Amanda Rutter and Carly Watters of the P.S. Literary Agency - starting with The Holders. Laura Lam has also signed a two-book deal – negotiated by Amanda Rutter and Juliet Mushens of Peters Fraser and Dunlop – starting with Pantomime.

Both titles will be published in the Spring of 2013.
About The Holders
17-year-old Becca has spent her whole life protecting her brother - from their father leaving and from the people who say the voices in his head are unnatural.

When two strangers appear with apparent answers to Ryland's "problem" and details about a school in Ireland where Ryland will not only fit in, but prosper, Becca is up in arms.

She reluctantly agrees to join Ryland on his journey and what they find at St. Brigid's is a world beyond their imagination. Little by little they piece together information about their family's heritage and the legend of the Holder race that decrees Ryland is the one they've been waiting for.

But they are all, especially Becca, in for a surprise that will change what theythought they knew about themselves and their kind.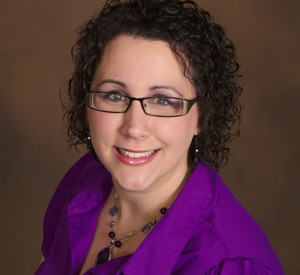 About Juliana Scott
Julianna was born In Pittsburgh, Pennsylvania, and spent the majority of her educational career convinced she would be a musician.

However, after receiving her music degree from Edinboro University of Pennsylvania, she realized that she'd been born in the wrong era for her dreams of singing jazz to adoring fans clad in zoot-suits and flapper dresses to come true, and began to wonder if her true calling might be elsewhere.

While Julianna had always excelled in writing throughout school, she'd never considered it a career possibility until about three years ago, when she came up with her first story idea and decided to go for it. She grabbed her laptop, started typing away, and has never looked back.

You can visit Julianna's website at http://juliannascottauthor.com.

Amanda said: "The Holders showcases an utterly engaging new voice in YA fiction – with supernatural powers and a gripping love story set against the stunning backdrop of Ireland. I was enthralled and know you will be too."

Julianna said: "I am so excited to be a Strange Chemistry author! It is truly a dream come true!"
About Pantomime
R.H. Ragona's Circus of Magic is the greatest circus of Ellada. Nestled among the glowing blue Penglass – remnants of a mysterious civilisation long gone - are wonders beyond the wildest imagination. It's a place where anything seems possible, where if you close your eyes you can believe that the magic and knowledge of the vanished Chimeras is still there. It's a place where anyone can hide.

Iphigenia Laurus, or Gene, the daughter of a noble family, is uncomfortable in corsets and crinoline, and prefers climbing trees to debutante balls. Micah Grey, a runaway living on the streets, joins the circus as an aerialist's apprentice and soon becomes the circus's rising star.

But Gene and Micah have balancing acts of their own to perform, and a secret in their blood that could unlock the mysteries of Ellada.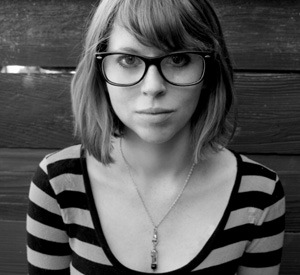 About Laura Lam
Laura was raised near San Francisco, California, by two former Haight-Ashbury hippies. Both of them encouraged her to finger-paint to her heart's desire, colour outside of the lines, and consider the library a second home. This led to an overabundance of daydreams.

She relocated to Scotland to be with her husband, whom she met on the internet when he insulted her taste in books. She almost blocked him but is glad she didn't. At times she misses the sunshine.

You can find Laura's website at http://staticsplit.wordpress.com and follow her on Twitter at www.twitter.com/LR_Lam [@LR_Lam].

Laura says: "I originally subbed to Angry Robot Books' Open Door Month a year ago, thinking I'd get a form rejection, shed a tear or two, and continue to write. It was a long year with much refreshing of my inbox, but I've learned so much and am grateful Amanda plucked me from the slush and gave me a chance to make antomime shine. I'm beyond excited to be a Strange Chemist."

Amanda says: "I was Laura's original reader during the Angry Robot Open Door Month and passed her MS along to the AR editors – even knowing that it was close to a first draft, because I saw the promise in this novel. After revising and improving, Pantomime is now an incredibly rich novel with the tone of Robin Hobb and the adventure of Tamora Pierce – it is a new must-read in the realms of YA fantasy!"

More information can be found at strangechemistrybooks.com and angryrobotbooks.com.

Angry Robot is a genre publisher that brings readers the best in new SF, F and WTF?! Strange Chemistry is Angry Robot's YA imprint. All titles are released as paperbacks and in all major eBook formats. Distribution is through Random House (North America) and GBS (UK). Angry Robot is part of the Osprey Group.

For more information or to place requests for review copies, interviews and features, please contact their Marketing Manager, Darren Turpin at darren.turpin@angryrobotbooks.com or by phone on +44 (0) 7584 355911 [during UK Office Hours]

Angry Robot & Strange Chemistry Online

http://angryrobotbooks.com
http://strangechemistrybooks.com
http://www.twitter.com/angryrobotbooks [@angryrobotbooks]
http://www.twitter.com/strangechem [@strangechem]
http://www.facebook.com/angryrobotbooks
{ Permission to share this press release came directly from Amanda Rutter and has only been posted as it was sent to me, in the form of promoting both Juliana Scott and Laura Lam who have been newly signed to Strange Chemistry. All rights belong to Strange Chemistry.}