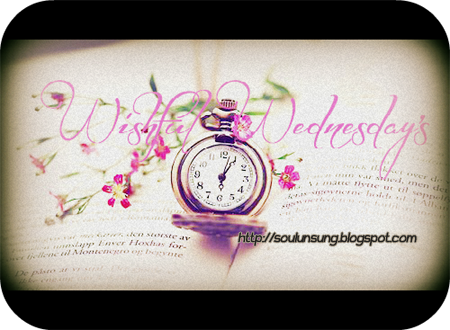 Wishful Wednesday was inspired by Waiting on Wednesday and Desperately Wanting Wednesday by Breaking The Spine and Parajunkee.
Wishful Wesnesday is my own version of "Waiting On Wednesday". Every two weeks, I'll pick a topic or a genre and list a few upcoming books that I'm anticipating the release for. This week, it's going to be Historical YA Fiction, because I've been craving that like crazy for some reason and I seem to really enjoy it a lot. Feel free to join in, grab the banner, and/or share your WoW or Desperately Wanting Wednesday lists with me.
Wisful Wednesday: #01
Featuring Historical YA Fiction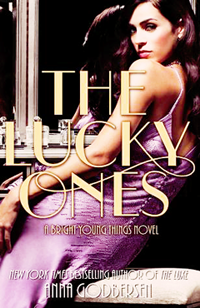 The Lucky Ones
by Anna Godbersen
Publication Date: September 18, 2012
amazon | b&n


Letty's rising star is threatened by a new rival...

Astrid's relationship with Charlie takes a dark turn...

And Cordelia vows revenge against the Hales - once and for all...

* Summary taken from Goodreads.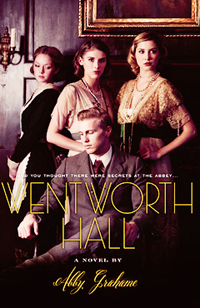 Wentworth Hall
by Abbey Grahame
Publication Date: May 1, 2012
amazon | b&n


The prettiest people often have the ugliest secrets…

Eighteen-year-old Maggie Darlington has turned into an entirely different person. The once spirited teen is now passive and reserved. A change Lord and Lady Darlington can't help but be grateful for.

It's 1912, and the Darlingtons of Wentworth Hall have more than just the extensive grounds to maintain. As one of Britain's most elite families, they need to keep up appearances that things are as they have always been… even as their carefully constructed façade rapidly comes undone.

Maggie has a secret. And she's not the only one… the handsome groom Michael, the beautiful new French nanny Therese, the Darlingtons' teenage houseguests Teddy and Jessica, and even Maggie's younger sister Lila are all hiding something. Passion, betrayal, heartache, and whispered declarations of love take place under the Darlingtons' massive roof. And one of these secrets has the power to ruin the Darlingtons forever.

When scandalous satires start appearing in the newspaper with details that closely mirror the lives of the Darlingtons, everyone is looking over their shoulder, worrying their scandal will be next. Because at Wentworth Hall, nothing stays secret for long.

* Summary taken from Goodreads.
Gilt
by Katherine Longshore
Publication Date: May 15, 2012
amazon | b&n


In the court of King Henry VIII, nothing is free--and love comes at the highest price of all.

When Kitty Tylney's best friend, Catherine Howard, worms her way into King Henry VIII's heart and brings Kitty to court, she's thrust into a world filled with fabulous gowns, sparkling jewels, and elegant parties. No longer stuck in Cat's shadow, Kitty's now caught between two men--the object of her affection and the object of her desire. But court is also full of secrets, lies, and sordid affairs, and as Kitty witnesses Cat's meteoric rise and fall as queen, she must figure out how to keep being a good friend when the price of telling the truth could literally be her head.

* Summary taken from Goodreads.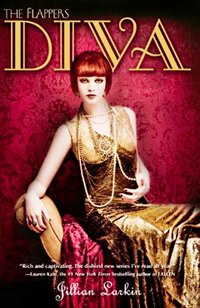 Diva
by Jillian Larkin
Publication Date: July 10, 2012
amazon | b&n


Parties, bad boys, speakeasies—life in Manhattan has become a woozy blur for Clara Knowles. If Marcus Eastman truly loved her, how could he have fallen for another girl so quickly? Their romance mustn't have been as magical as Clara thought. And if she has to be unhappy, she's going to drag everyone else down to the depths of despair right along with her.

Being a Barnard girl is the stuff of Lorraine Dyer's dreams. Finding out that Marcus is marrying a gold digger who may or may not be named Anastasia? A nightmare. The old Lorraine would have sat by and let the chips fall where they may, but she's grown up a lot these past few months. She can't bear to see Marcus lose a chance for true love. But will anyone listen to her?

Now that the charges against her have been dropped, Gloria Carmody is spending the last dizzying days of summer on Long Island, yachting on the sound and palling around with socialites at Forrest Hamilton's swanky villa. Beneath her smile, though, Gloria's keeping a secret. One that could have deadly consequences.

* Summary taken from Goodreads.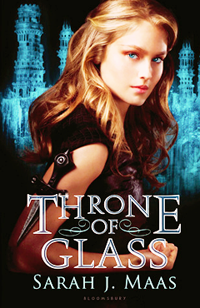 Throne Of Glass
by Sarah J. Maas
Publication Date: August 7, 2012
amazon | b&n


After serving out a year of hard labor in the salt mines of Endovier for her crimes, 18-year-old assassin Celaena Sardothien is dragged before the Crown Prince. Prince Dorian offers her her freedom on one condition: she must act as his champion in a competition to find a new royal assassin.

Her opponents are men—thieves and assassins and warriors from across the empire, each sponsored by a member of the kings council. If she beats her opponents in a series of eliminations, she'll serve the kingdom for three years and then be granted her freedom.

Celaena finds her training sessions with the captain of the guard, Westfall, challenging and exhilirating. But she's bored stiff by court life. Things get a little more interesting when the prince starts to show interest in her... but it's the gruff Captain Westfall who seems to understand her best.

Then one of the other contestants turns up dead... quickly followed by another. Can Celaena figure out who the killer is before she becomes a victim? As the young assassin investigates, her search leads her to discover a greater destiny than she could possibly have imagined.

* Summary taken from Goodreads.
What books are you most anticipating?