You guys! I am so excited to be a part of the exclusive ANASTASIA FOREVER BLOG TOUR!

Today, I have a special GUEST POST ON THE ETHAN/ANNE ROMANCE to share with you!!! I promise, you don't want to miss out on the insight this has to offer. As always, I am super appreciative to Joy Preble for being so kind and generous enough to give us the "scoop" on these two love birds.
What's Love Got to Do with It?

The Anne/Ethan Romance

By Joy Preble
The guiding force of the DREAMING ANASTASIA series is the relationship between Anne and Ethan. Anne knows from the second she catches blue-eyed Ethan stalking her at the ballet that there is just something about him. And in fact, he proceeds to turn her life upside and sideways because it is Ethan who peels back Anne's normal world and reveals a world of Russian fairy tales brought to life, of a hidden princess and an illegitimate royal son driven by vengeance. When they touch – and I always knew that their story would begin with a physical touch setting things in motion—everything changes.

Anne is no longer just the girl who dances ballet and goes to school and mourns the death of her brother to cancer. She is a girl with power to save a princess, power to right ancient wrongs and ultimately, the power to break a curse that is holding her birth grandmother captive. But power comes with a steep price. And when Anne accepts Baba Yaga's bargain so she can save Ethan in book 2, she steps into the witch's forest in a way she has up until then refused to do. Of course, I wanted her to do this for love, even if she has trouble admitting that's what it is.

This is problem for Anne and Ethan: they do not come easily to loving each other. Or rather, Ethan comes easily to loving Anne, even if he feels that he does not deserve her or a second chance at life. Which is exactly what she gives him when she rides out of the witch's forest with Anastasia, allowing Ethan to regain his mortality. While Viktor yearns to live forever, Ethan wants only to have what he lost for a cause that was never what he believed it to be: to live and die in the proper time. That he has found the love of his life makes him both deliriously happy as well as guilty as hell.

And Anne, well, she's a smart girl. Even when she's not, she has Tess watching her back, making sure she sees things as they are. Anne sees loving Ethan as an impossibility. He is too old even if he looks young. He has secrets and a long, long past. She is only sixteen. And yet I think she loves him from the moment he tells her his story. But she holds back; she is indecisive. In fact, these traits hurt her in all aspects of her life. She has trouble committing. Ethan, on the other hand, is an all-in kind of guy.

So what did I do to these two? I made them inhabit a reverse fairy tale. It is Anne who ends up saving Ethan over and over. It is Anne who is the hero. And ultimately, it is Ethan (no spoilers for book 3 quite yet) who needs redemption and forgiveness before he and Anne can be together. A happily ever after, but hard won. And not without suffering and sacrifice. This is after all, a Russian fairy tale. No one knows endurance like the Russians.

And so it goes: Ethan and Anne, circling and circling love, each running from the other, each doing the hero's job. The question becomes, will they figure out that they belong together before it's too late?

Of course they will!

But with these two, love isn't simple. I think that makes them equal parts of smart and stupid. Not forbidden love. Not crazy love where the passion burns out everything else—and I think we all need some of that in our lives.

When Anne and Ethan finally figure out that they belong together, it will be a love that entwines them like two puzzle pieces, marveling at how perfectly and easily they fit. And how foolish they were not to know it.
Here's the scoop on the DREAMING ANASTASIA Series!
There is so much to love about this series as Joy brilliantly blends Russian history, romance, magic and mythology into an enticing adventure.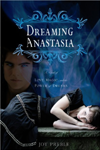 In DREAMING ANASTASIA, Anne Michaelson begins to have unusual dreams and discovers that she is the only one who can save the daughter of the last tsar of Russia, Anastasia Romanov. Believed to be dead by the world, Anastasia has been kept captive all these years by the Russian witch Baba Yaga, and only Ethan, a handsome and mysterious 18-year-old, can help Anne free Anastasia.



Anne once again leaves behind her ordinary life in HAUNTED to join forces with the mysterious and gorgeous Ethan as the journey with the Romanov continues. This time she is haunted by classic figures from Russian mythology, a rusalka, , a Russian folklore mermaid with a malevolent streak – and a particular interest in Anne, who tells her that Anastasia is still alive. As she and Ethan team up, Anne's search for the rusalka's identity reveals deep and startling secrets - including the true source of Anne's powers.



Now in ANASTASIA FOREVER, having survived Baba Yaga and the Rusalka, Anne finds herself bound by the witch to undertake a journey into past, present, and future that will determine her destiny - and that of everyone she loves.


Catch a preview of the danger, romance, and magic await Anne in this exciting glimpse ahead of ANASTASIA FOREVER by taking a look at a special sneak peak with the first three chapters here!

ANASTASIA FOREVER comes out this August, be sure to look out for all things Anastasia at Joy's website joysnovelidea.blogspot.com.

One lucky winner will get the chance to experience this totally ah-mazing series for sure! Thanks to Joy Preble and Soucebooks, I have a whole entire set of this series up for grabs to anyone who lives in US/Canada.

And, just because I'm nice like that - I'll be throwing in my own "random mystery swag" pack so there will actually be TWO winners!!!

Dude, what are you waiting for?! Fill out the Rafflecopter already and Good Luck!!!
a Rafflecopter giveaway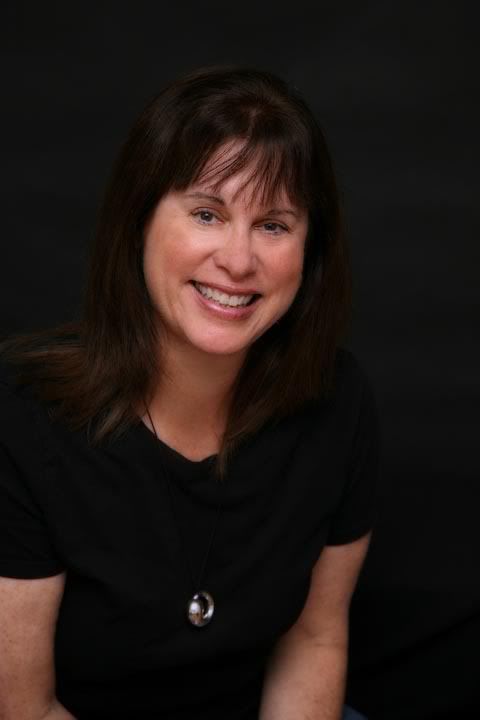 ABOUT JOY PREBLE

Blog || Twitter || Goodreads

Joy Preble lives in Texas. She is currently writing YA novels (with crazy witches and malevolent Russian mermaids and stoner guardian angels) and loves to eat guacamole. DREAMING ANASTASIA and HAUNTED are out now from Sourcebooks. Book 3 of the trilogy, ANASTASIA FOREVER is slated for Fall 2012. THE SWEET DEAD LIFE will be out in Spring 2013 from Soho Press.
Author information taken from her her blog
.
Well, what are you waiting for?! Check this series out NOW!!!
Giveaway Graphic provided by the amazingly talented Parajunkee