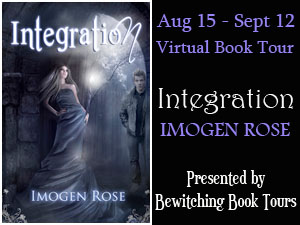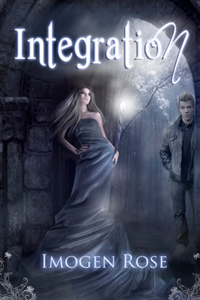 Integration by Imogen Rose Published

: July 6, 2012

Publisher

: Imogen Rose

Age Demographic

: YA Paranormal

Pages

: 416

Second haiku warning:

A boyfriend missing
A lover must pay in blood
A princess must die

Welcome back to Bonfire Academy.




Imogen Rose was awesome enough to share a small snippet of her super fantastic ya paranormal romance, Integration. Check it out, below!




Integration (Bonfire Academy Book #2)

By Imogen Rose





A Teaser Excerpt


Broken. I couldn't think of a better word to describe it. I felt as if I'd been torn to bits, maybe even shredded. I was suffocating, surrounded by a wet tightness of skin and flesh all crusted together. My body was home to excruciating stabs of pain searing about randomly before a final thrust of sheer agony. I couldn't tell if the source of the pain was within me or if I was being repeatedly sliced open with a knife. Did it matter? I felt as though it was only a matter of seconds before my thoughts would end.

"Cordelia!"

My name. I flinched as the same voice repeated my name again and again. Why? Who was it? It—he—sounded familiar. I heaved as the voice triggered the memory of his face. Then, not being able to stop the bile from traveling up my throat, I gagged and purged, emptying my stomach completely. The next time he muttered my name, his voice was laced with disgust. But his revulsion couldn't compete with my utter repugnance and disbelief at what he'd done. Him. Someone I had trusted with my life, even though the rule was clear:



Trust No One.




Sounds, awesome doesn't it?! I'd definitely suggest checking out the series, starting with the first book

Faustine

. It's filled with amazing twists and turns, chills and thrills, and heart pounding romance that you just don't want to miss out on.

And for an super extra nice treat, she's also shared with us a playlist inspired by

Integration

. So, you can check that out below, as well!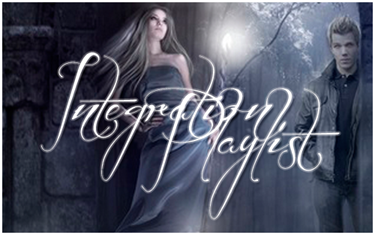 See the awesome trailer for the book!
Giveaway!! Giveaway!!
Imogen Rose is also being super duper generous enough to offer a Kindle Fire to one lucky-duck winner too!! How freaking fantastic is that?!! Now, I KNOW don't really want to miss out on THAT do you?! Because, I so wouldn't. To enter this fantabulous giveaway, just fill out the Rafflecopter below and cross your fingers and toes!
a Rafflecopter giveaway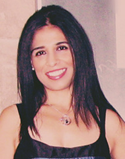 ABOUT IMOGEN ROSE
Blog || Twitter || Facebook || Goodreads
Imogen Rose
is the author of the bestselling series, Portal Chronicles, which has attained cult status within indie literature and become a favorite among teens and adults alike. An immunologist by profession, Dr. Rose published her first work of fiction in 2010. She now writes full time and is currently working on her second teen series, the Bonfire Chronicles. Imogen was born in Sweden and has lived in several places, counting London among her favorites. She moved to New Jersey in 2001. A self-confessed Hermès addict, Imogen freely admits to being obsessed with Kurt Cobain. She enjoys shopping, traveling, watching movies, and hanging out with her family, friends, and Chihuahua.
Author information taken from her Goodreads
.
Well, what are you waiting for?! Check out this awesome ya paranormal series NOW!!!
Blog Tour Brought To You In Part By: