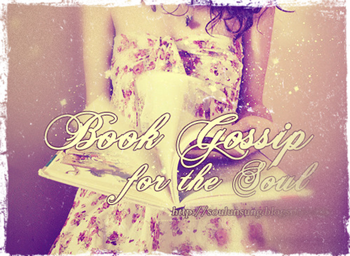 Book Gossip For The Soul was originally inspired by Stacking The Shelves hosted by Tynga @ Tynga's Reviews. Every other Friday, I'll post either a vlog or a post showing off all the books that I've received for review, bought, won, or borrowed.
BOOKS FOR REVIEW
I received a finished copy of Girl of Nightmares by Kendare Blake from Tor Teen for review, along with an ARC of Entice by Jessica Shirvington from Sourcebooks, and Neverland by Kailin Gow and Zero Sky by J. Gabriel Gates for an upcoming blog tour.

I'm really super excited to read and review all of these books, they are definitely on my "to-be-read" soon pile. The three I'm looking forward to the most, are probably Obsidian, Entice and Girl of Nightmares. I was so totally beyond thrilled when I got the email notification from Valerie that I'd actually won her giveaway for a paperback copy of Obsidian. I've been meaning to get to that series, I just now have to get the next two books in it and catch up to where everyone else is.
BOOKS BOUGHT/WON


And, since I still had a couple of Amazon gift cards lying around, I'd go ahead and use them. So, I finally got the first three books in the Demon Trapper's series by Jana Oliver and Waiting by Carol Lynch Williams. I was also lucky enough to win a paperback copy of Obsidian by the fabulously talented and super phenomenal Jennifer Armentrout from the amazing Valerie of Stuck In Books and a signed finished copy of The Forsaken by Lisa M. Stasse from Two Chicks on Books.