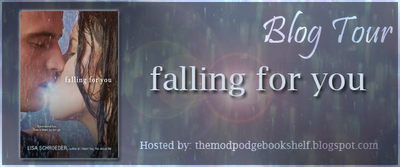 Hey guys, I'm so excited and thrilled to be sharing this special giveaway for a copy of Lisa Schroder's newest ya novel with you! It's a gripping and terrifying new young adult romance that will definitely wow and stun you. Lisa is great at penning these poingnant heartbreaking novels that reach deep down in your soul and stirs some heavy emotion within. This, alone, is why you DO NOT want to miss out on this novel. It's important not for just awareness, but because it awakens the soul, mind, body, spirit, and heart unlike any other. Trust me, you will never be the same once you've read this book!

Don't believe me? Check it out for yourself...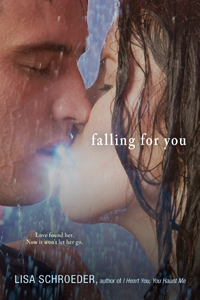 Falling For You by Lisa Schroder
Publication: January 1, 2013
Rae's always dreamed of dating a guy like Nathan. He's nothing like her abusive stepfather—in other words, he's sweet. But the closer they get, the more Nathan wants of her time, of her love, of her...and the less she wants to give.




As Rae's affection for Nathan turns to fear, she leans on her friend Leo for support. With Leo, she feels lighter, happier. And possessive Nathan becomes jealous.




Then a tragedy lands Rae in the ICU. Now, hovering between life and death, Rae must find the light amid the darkness…and the strength to fight for life and the love she deserves.
TO PURCHASE A COPY OF FALLING FOR YOU BY LISA SCHRODER visit:
Amazon | Barnes&Noble | Book Depository

G I V E A W A Y! GIVEAWAY!!! G I V E A W A Y!
a Rafflecopter giveaway
This giveaway is courtesy of the Falling For You Blog Tour hosted by:
The Mod Podge Bookshelf