Feature & Follow
Rachel @ Parajunkee's View
Allison @ Allison Can Read
Follow & Feature

is an awesome way to gain new followers, make new bloggy friends, and just have a lot of fun! It's run by two fabulous hosts,

Rachel @ Parajunkee's View

and

Allison @ Allison Can Read

. Every Friday, they'll feature two blogger's you should get to know and have a discussion question where you can link up and get to know other's.
This week's featured blog is...
So, go check these two awesome fierce gal's blogs out and follow them!
Question of the Week:

Do you own any doubles of your books? What led you to getting that second...or third or forth...copy?
Not counting the books on my Kindle, I do have a few doubles of books that I ended up with through various reasons. A few of them are ARC's that I received for review and then I ended up buying a finished copy of the book or was gifted a copy. Like, I won an ARC of

Daughter of Smoke and Bone

, but then for Christmas a couple of years ago I was gifted a beautiful finished copy. I'll be sending my ARC to another friend, who has been wanting to get into this trilogy. I have two hardback copies of

Delirium

by

Lauren Oliver

, because of the cover change and I'm the type of person who likes for her covers to match. I'm keeping both of them, because I thought the original cover was interesting and pretty.
I've also got two hardback copies of

Stork

by

Wendy Delsol

, one that was sent for review from the publisher and a copy that I bought myself because I don't even know why. I even have two copies of

The Truth About Forever

by

Sarah Dessen

, because I forgot that I had already bought a copy when BooksAMillion was having a sale and I picked the other up at a thrift store and I'll pretty much be passing that one along to my sister for a good summer read. And, finally, I have two copies of

Carrier of the Mark

by

Leigh Fallon

, one of them is an ARC (one of the first few ARC's that I received for review) and the other is a signed finished copy that I won in a giveaway that she was hosting during a YA Scavenger Hunt.
I think that might possibly be all that I have, but I'm not even sure and so I'm not going to give you my word for sure. lol.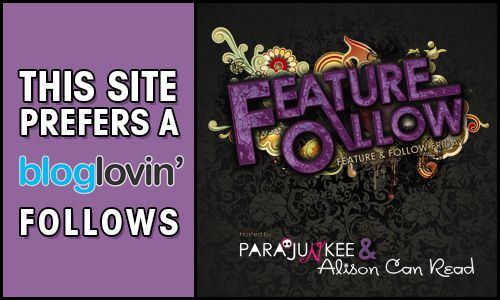 So, tell me, what doubles do you have n your collection of books? Leave a comment below and link up to your Feature & Follow Friday post!
Follow The Hop