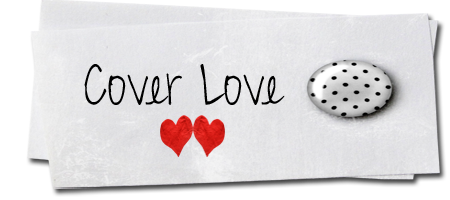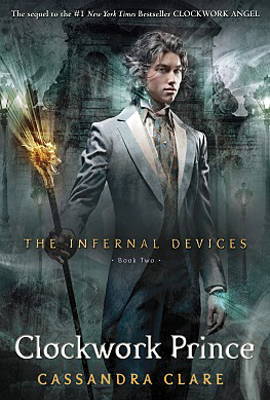 CLOCKWORK PRINCE BY CASSANDRA CLARE
THE INFERNAL DEVICES: BOOK #2
PUBLISHER: SIMON & SCHUSTER
Blog
|
Website
|
Twitter
|
Goodreads
Note: The original release date was set for December 6, 2011, but has now been pushed up to late August of 2011. It may or may not change, so don't take that for gospel truth.
The situation at the London Institute has never been more precarious. With Mortmain and his clockwork army still threatening, the Council wants to strip Charlotte of her power and hand the running of the Enclave over to the unscrupulous and power-hungry Benedict Lightwood.

In the hope of saving Charlotte and the Institute, Will, Jem, and Tessa set out to unravel the secrets of Mortmain's past—and discover unsettling Shadowhunter connections that hold the key not only to the enemy's motivations, but also to the secret of Tessa's identity. Tessa, already caught between the affections of Will and Jem, finds herself with another choice to make when she learns how the Shadowhunters helped make her a "monster." Will she turn from them to her brother, Nate, who has been begging her to join him at Mortmain's side? Where will her loyalties—and love—lie? Tessa alone can choose to save the Shadowhunters of London…or end them forever.

*Summary taken from Amazon.
The gorgeous cover for this book was revealed yesterday onMundie Moms, who happen to be hosting a wonderful giveaway of some fanstastic swag here. You should definitely enter for a chance to win, you never know you might be one of the lucky ones.

It was said that Will was the special guest who revealed the cover at BEA, yesterday. Lucky devils, to anyone who was there and got to see the reveal in person. I'm sure that it was just as spectacular as the book is going to be. I, for one, am extremely excited about this and am ready to gobble up the next part of the story. I think Jem looks amazingly gorgeous in his period piece suit and I cannot wait to see the feelings between Tess and Jem flourish a bit and to see what will have Will angsting or railing next. I've always loved the world in, which Cassandra has created and set her character's in. It's always been so fascinating, such a thriving realm of darkness tempered with light and then flickering emotiosn and strange dwellings filled with people and faces and things that you will never forget.

And the scenery, that imagery brought to life in only the way that she can. Well, yes...dare I say that she is a genius indeed. Hey, anyone who gives me Magnus, is a damn genius in my book.