Soulful Sunday's is a weekly meme inspired by Kimba The Caffienated Book Reviewer's, The Sunday Post. Every week, you'll find the latest bookish happenings and a look back on the previous week. You'll also find out what's been read, what's to-be-read in the next week, and a look at what's ahead for the up-coming week on the blog.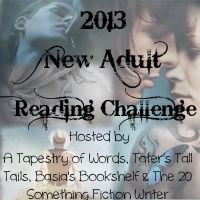 Previously On The Blog
Falling For You by Lisa Shcroeder (Book Tour and Giveaway)
Lucid by Adrienne Stoltz and Ron Bass (Book Review)
Fallen by Laury Falter (Promotional Event and Giveaway)
The Sweetest Darkness by Shana Abe (Book Review)

The Forgotten Ones by Laura Howard (Book Cover Reveal and Giveaway)
Nobody by Jennifer Lynn Barnes (#05 Wishful Wednesday's)
Ink by Amanda Sun (Book Review)
Justice and Blood and Gold by Rhiannon Paille (Book Cover Reveal)
Your Favorite Book Villian (#28 Feature and Follow Friday)
Cleopatra's Daughter Series by Stephanie Dray (Book Blast and Giveaway)
Next Time On The Blog
Lost Girl by Sagara Mandana (Book Review)
Iron Hearted Violet by Kelly Barnhill (Book Review)
Nobody by Jennifer Lynn Barnes (Blog Tour and Giveaway)
Discussion Post: Blogger Goals for 2013 (Thoughtful Thursday's)
Feature & Follow Friday (Blog Hop Hosted by Parajunkee)
Elsewhere Other Bloggish Happenings

There is nothing that infuriates me more than plagiarism, except those who are guilty of it and can't seem to want to take the time to actually apologize for heinous act they've comitted and then act like the victim instead of the guilty party. It is a vial and irreprehensible act! I am truly sorry for what these wonderful ladie's have had to go endure recently, to know that their hardwork was being taken without their knowledge. So, I'm joining in with every other blogger, and will be directing you to their wonderful discussion posts on plagiarism and the latest case. To find out more visit:
Auntie Spinelli Reads, Sparkles & Lightening, Book Haven Extraordinare, Fiction Freak, and Singing & Reading In The Rain.
If you're like me and you've fallen for the New Adult genre, you may find Jaycee's discussion post on How Much New Adult Do You Read? interesting.
Liza from Reading With ABC's shared her thoughts on books being much more than paper and Chrystal from Snowdrop Dreams of Books shared her bookish ocd and blogging changes.

The Winters In Respite Read-A-Thon kicks off today. It will go from Monday (01/21/13) to Sunday (01/27/13), if you would like to participate in that. It might be fun and a little helpful in clearing your tbr piles or any books you have sitting on your shelf that you haven't had the chance to get to yet.
On The Shelf (What's Been Read This Week)
I didn't read as many books this week as I would have liked to, but considering that I at least read two of the three books that I had down for this month on my Personal Reading List, I don't feel too bad about it. Pivot Point absolutely broke my heart, that ending...yep, heart broken for sure and I loved both Duke and Trevor in different ways for different reasons too. I finally got to read Every Day, which is a book that I've seen so many bloggers talking about, and absolutely fell in love with it. It's beautiful and heartbreaking and uniquely different in a lot of amazing ways. Seriously, you need to read this, if you haven't. I fell in love with David Levithan's writing style and his beautiful imagery and descriptions of love and hope and sacrifice and fear.
I loved Every Day so much, that I immediately read the novella prequel, Six Days Earlier, which gives you a glimpse into A's life before meeting Rhiannon. So, that's what I read this week, what did you read...anything good?!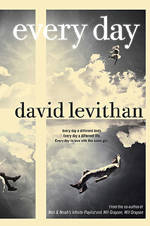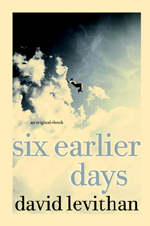 Off The Shelf (What's To Be Read This Week)
I'm feeling a little ambitious with the books that I am planning on reading this up-coming week. I've already started reading Falling Kingdoms on my Kindle Fire. I'm not that far into it yet, but already I'm captivated and can't wait to read more. I have plans to read an ARC of Mila 2.0 and Shadows In The Silence ( provided by ATW ARC Tours) for review. And if I can work it in, somehow, from my Personal Reading List I'd like to at least start reading, The Coincidence of Callie & Kayden, Origin: The Fire (Mila 2.0 0.5), and A Dance With Darkness (Angelfire #0.5).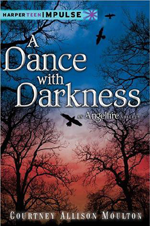 That's it for my week in books and review, hope you have an awesome bookish week!
(Sorry it was a day late, promise on time next week.)