Top Ten Tuesday is a meme that was created by The Broke and The Bookish. Each week there will be a new topic and a linky, for you to share your lists with everyone one else.
This post will be featuring my top ten list of favorite or most anticipated debuts. Some may be carry-over's from last year and some may be coming out this year, but none-the-less they are definitely the "most anticipated". I'm more likely going to be participating in this meme only twice a month or so. But I wanted to go ahead and get my post up, even if it's a little late.
Debuts Most Anticipated in 2012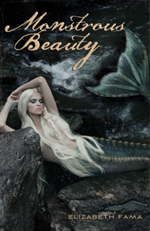 Title: Monstrous Beauty
Author: Elizabeth Fama
Publication Date: August 21, 2012

Monstrous mermaids, ghosts, and a century-old curse feature in this beautifully crafted, compulsively readable thriller.

In 1872, mermaild Syrenka falls in love with a young naturalist. When she abandons her life underwater for a chance at happiness on land, she is unaware that this decision comes with horrific and deadly consequences.

One hundred thirty years later, seventeen-year-old Hester meets a mysterious stranger and feels drawn to him in a way she can't explain or resist. For generations, love and death have been inextricably linked for the women of her family. It is an undiagnosed genetic defect...or a curse?

Hester's investigation of her family's strange, sad history leads her to the graveyard, the crypt, and the bottom of the ocean--but powerful forces will do anything to keep her from uncovering her connection to Syrenka and to the tragedy of so long ago.

I am eagerly anticipating this one, as it was such a wonderfully dark and richly compelling read. You can find my review for it here. I loved the history and the mythology that Fama wrote so deliciously well, coupled with the intriguing characters and heart-rending love that is bound to leave a lasting impression on anyone who picks this book up.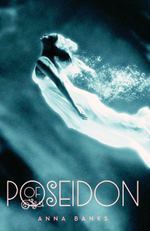 Title: Of Poseidon
Author: Anna Banks
Publication Date: May 22, 2012

Galen is the prince of the Syrena, sent to land to find a girl he's heard can communicate with fish. Emma is on vacation at the beach. When she runs into Galen—literally, ouch!—both teens sense a connection. But it will take several encounters, including a deadly one with a shark, for Galen to be convinced of Emma's gifts. Now, if he can only convince Emma that she holds the key to his kingdom . . .

Told from both Emma and Galen's points of view, here is a fish-out-of-water story that sparkles with intrigue, humor, and waves of romance.

I'm reading this one right now and so far, it's really good. I'm not that far into it, but already I can tell that it's not going to be a book that I'm going to want to put down anytime soon. There will definitely be a review for this one, for sure.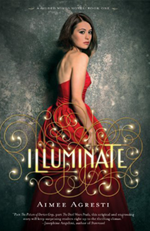 Title: Illuminate
Author: Aimee Agresti
Publication Date: March 6, 2012

Haven Terra is a brainy, shy high school outcast. But everything begins to change when she turns sixteen. Along with her best friend Dante and their quiet and brilliant classmate Lance, she is awarded a prestigious internship in the big city— Chicago—and is sent to live and work at a swanky and stylish hotel under the watchful eyes of a group of gorgeous and shockingly young-looking strangers: powerful and alluring hotel owner Aurelia Brown; her second-in-command, the dashing Lucian Grove; and their stunning but aloof staff of glamazons called The Outfit.

As Haven begins falling for Lucian, she discovers that these beautiful people are not quite what they seem. With the help of a mysterious book, she uncovers a network of secret passageways from the hotel's jazz-age past that leads her to the heart of the evil agenda of Aurelia and company: they're in the business of buying souls. Will they succeed in wooing Haven to join them in their recruitment efforts, or will she be able to thwart this devilish set's plans to take the souls of her classmates on prom night at the hotel?

Illuminate is an exciting saga of a teen's first taste of independence, her experience in the lap of luxury, and her discovery she may possess strength greater than she ever knew.

Quite possibly one of my favorite reads this year, so far. It was such a wonderful story full of history, intense emotion, and mystery. You definitely couldn't go wrong with this book. Plus, Aimee is one of the sweetest author's I've had the pleasure of chatting with a bit. You can see my review .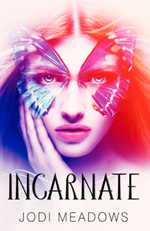 Title: Incarnate
Author: Jodi Meadows
Publication Date: January 31, 2012

NEWSOUL
Ana is new. For thousands of years in Range, a million souls have been reincarnated over and over, keeping their memories and experiences from previous lifetimes. When Ana was born, another soul vanished, and no one knows why.

NOSOUL
Even Ana's own mother thinks she's a nosoul, an omen of worse things to come, and has kept her away from society. To escape her seclusion and learn whether she'll be reincarnated, Ana travels to the city of Heart, but its citizens are suspicious and afraid of what her presence means. When dragons and sylph attack the city, is Ana to blame?

HEART
Sam believes Ana's new soul is good and worthwhile. When he stands up for her, their relationship blooms. But can he love someone who may live only once, and will Ana's enemies—human and creature alike—let them be together? Ana needs to uncover the mistake that gave her someone else's life, but will her quest threaten the peace of Heart and destroy the promise of reincarnation for all?

Jodi Meadows expertly weaves soul-deep romance, fantasy, and danger into an extraordinary tale of new life.

Oh my! Incarnate was such a beautiful read, with stunning imagery, heart-pounding deep soul-searching love, and unique originality. I literally felt like I had been transported to a world where I could lose myself magically to a world of splendor and imagination. I would definitely recommend this novel to anyone, as I enjoyed it immensely. You can even find my review or it here, if you're interested.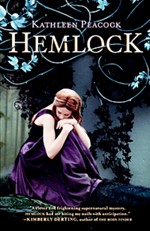 Title: Hemlock
Author: Kathleen Peacock
Publication Date: May 8, 2012

Mackenzie and Amy were best friends. Until Amy was brutally murdered.

Since then, Mac's life has been turned upside down. She is being haunted by Amy in her dreams, and an extremist group called the Trackers has come to Mac's hometown of Hemlock to hunt down Amy's killer: A white werewolf.

Lupine syndrome—also known as the werewolf virus—is on the rise across the country. Many of the infected try to hide their symptoms, but bloodlust is not easy to control.

Wanting desperately to put an end to her nightmares, Mac decides to investigate Amy's murder herself. She discovers secrets lurking in the shadows of Hemlock, secrets about Amy's boyfriend, Jason, her good pal Kyle, and especially her late best friend. Mac is thrown into a maelstrom of violence and betrayal that puts her life at risk.

Kathleen Peacock's thrilling novel is the first in the Hemlock trilogy, a spellbinding urban fantasy series filled with provocative questions about prejudice, trust, lies, and love.

I actually just received an ARC of this unexpectedly today in the mail from HarperTeen and I'm very excited to read this. First of all, the cover is beautiful and gothic. The synopsis is very mysterious and intriguing and I know I'm going to fall in love with it. So, stay tuned for a review coming to a blog near you!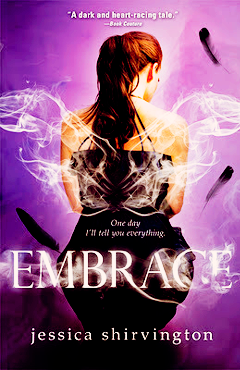 Title:
Author: Jessica Shirvington
Publication Date: March 6, 2012

It starts with a whisper: "It's time for you to know who you are…"

Violet Eden dreads her seventeenth birthday. After all, it's hard to get too excited about the day that marks the anniversary of your mother's death. As if that wasn't enough, disturbing dreams haunt her sleep and leave her with very real injuries. There's a dark tattoo weaving its way up her arms that wasn't there before.

Violet is determined to get some answers, but nothing could have prepared her for the truth. The guy she thought she could fall in love with has been keeping his identity a secret: he's only half-human—oh, and same goes for her.

A centuries-old battle between fallen angels and the protectors of humanity has chosen its new warrior. It's a fight Violet doesn't want, but she lives her life by two rules: don't run and don't quit. When angels seek vengeance and humans are the warriors, you could do a lot worse than betting on Violet Eden…

Look for the sequels ENTICED in September 2012 and EMBLAZE in March 2013!

I read this sometime towards the end of February and absolutely fell in love with the world that Jessica Shirvington has created and the new modern edge and originality in her mythology of angels. The thing about this book, is that I love how it's not your standard "angel-based ya book". It's got it's own charms and persoanlities, with minor realistic flaws. It's kind of hard to describe how awesome this book really is, because there's not just one word - there's lots of them. Really, just read this book if you get the chance, you won't be disappointed. You can also check out my review for it here if you'd like.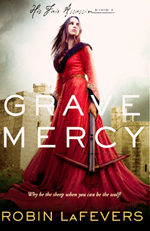 Title: Grave Mercy
Author: Robin La Fevers
Publication Date: April 3, 2012

Why be the sheep, when you can be the wolf?

Seventeen-year-old Ismae escapes from the brutality of an arranged marriage into the sanctuary of the convent of St. Mortain, where the sisters still serve the gods of old. Here she learns that the god of Death Himself has blessed her with dangerous gifts—and a violent destiny. If she chooses to stay at the convent, she will be trained as an assassin and serve as a handmaiden to Death. To claim her new life, she must destroy the lives of others.

Ismae's most important assignment takes her straight into the high court of Brittany—where she finds herself woefully under prepared—not only for the deadly games of intrigue and treason, but for the impossible choices she must make. For how can she deliver Death's vengeance upon a target who, against her will, has stolen her heart?

I thought, "You like me Netgalley. You really like me!" When I received an e-galley of this, I think I scared neighbors at least nine counties away. THAT'S HOW EXCITED I WAS. Really, it was ridiculous but in a really fun and geeky way. I have been seriously anticipating this book for a long time. I tried for an ARC, but was unsuccessful. That's okay, because Netgalley didn't fail me at all. I'm totally excited to read this and it will definitely be sometime this month for sure. So, be on the look out for an upcoming review.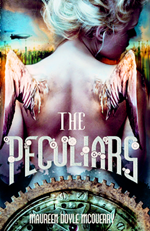 Title: The Peculiars
Author: Maureen Doyle McQuerry
Publication Date: May 1, 2012

This dark and thrilling adventure, with an unforgettable heroine, will captivate fans of steampunk, fantasy, and romance.

On her 18th birthday, Lena Mattacascar decides to search for her father, who disappeared into the northern wilderness of Scree when Lena was young. Scree is inhabited by Peculiars, people whose unusual characteristics make them unacceptable to modern society. Lena wonders if her father is the source of her own extraordinary characteristics and if she, too, is Peculiar.

On the train she meets a young librarian, Jimson Quiggley, who is traveling to a town on the edge of Scree to work in the home and library of the inventor Mr. Beasley. The train is stopped by men being chased by the handsome young marshal Thomas Saltre. When Saltre learns who Lena's father is, he convinces her to spy on Mr. Beasley and the strange folk who disappear into his home, Zephyr House.

A daring escape in an aerocopter leads Lena into the wilds of Scree to confront her deepest fears.

Oh my gosh! Sometimes, I really love Netgalley for delicious books like these. That cover alone is absoloutely gorgeous. Plus, dark steampunk, daring escapes, fantasy and romance, and an unbelievably unforgettable heroine. Oh yeah, this I definitely WANT TO READ now!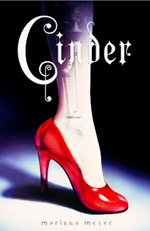 Title: Cinder
Author: Marissa Meyer
Publication Date: January 3, 2012

Humans and androids crowd the raucous streets of New Beijing. A deadly plague ravages the population. From space, a ruthless lunar people watch, waiting to make their move.

No one knows that Earth's fate hinges on one girl... Cinder, a gifted mechanic, is a cyborg. She's a second-class citizen with a mysterious past, reviled by her stepmother and blamed for her stepsister's illness. But when her life becomes intertwined with the handsome Prince Kai's, she suddenly finds herself at the center of an intergalactic struggle, and a forbidden attraction.

Caught between duty and freedom, loyalty and betrayal, she must uncover secrets about her past in order to protect her world's future.

I was lucky enough to receive an ARC of this from the publishers and then I actually won a signed copy of it in a fairytale pack that the lovely Marissa Meyer was giving away on her blog. I absoutely adore fairytale re-tellings, especially ones that are as cool as this one. Seriously, epic intergalatic battle, Cinderella (Cinder) as a cyborg, and forbidden romance. Bring it on, baby! I'll read it all day long. And that's exactly what I did, so definitely be on the look out for a review coming soon.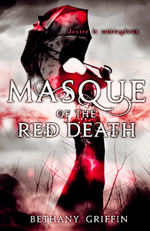 Title: The Mask Of Red Death
Author: Bethany Griffin
Publication Date: April 24, 2012

Everything is in ruins.

A devastating plague has decimated the population. And those who are left live in fear of catching it as the city crumbles to pieces around them.

So what does Araby Worth have to live for?

Nights in the Debauchery Club, beautiful dresses, glittery make-up . . . and tantalizing ways to forget it all.

But in the depths of the club—in the depths of her own despair—Araby will find more than oblivion. She will find Will, the terribly handsome proprietor of the club. And Elliott, the wickedly smart aristocrat. Neither boy is what he seems. Both have secrets. Everyone does.

And Araby may find something not just to live for, but to fight for—no matter what it costs her.

To say that I'm excited for this book, would be an understatement. I am so ready to read this. I know it's going to be such an amazing read! It's seriously dazzling me... lol.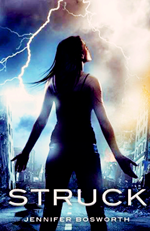 Title: Struck
Author: Jennifer Bosworth
Publication Date: May 8, 2012

Mia Price is a lightning addict. She's survived countless strikes, but her craving to connect to the energy in storms endangers her life and the lives of those around her.

Los Angeles, where lightning rarely strikes, is one of the few places Mia feels safe from her addiction. But when an earthquake devastates the city, her haven is transformed into a minefield of chaos and danger. The beaches become massive tent cities. Downtown is a crumbling wasteland, where a traveling party moves to a different empty building each night, the revelers drawn to the destruction by a force they cannot deny. Two warring cults rise to power, and both see Mia as the key to their opposing doomsday prophecies. They believe she has a connection to the freak electrical storm that caused the quake, and to the far more devastating storm that is yet to come.

Mia wants to trust the enigmatic and alluring Jeremy when he promises to protect her, but she fears he isn't who he claims to be. In the end, the passion and power that brought them together could be their downfall. When the final disaster strikes, Mia must risk unleashing the full horror of her strength to save the people she loves, or lose everything.

I really enjoyed this book a great deal. It was full of so much action, hauntingly realstic events, great plot, and some amazing kickass characters - esp. Mia. If you get the chance, you should definitely give this one a read. You can check out my review here for now.